Storrs Family Guide
Welcome to the UConn Community.
Your new UConn student is about to begin an exciting and challenging educational experience with countless opportunities to grow, develop, and have fun. Throughout college, students develop autonomy, learn to make responsible choices, and discover their identities. The support students receive from their home base is vital, and in our high-tech world, parents are drawn into the experience more than ever.
Balance your support with empowerment, enabling your student to handle new challenges themselves to develop independence and resiliency. Scroll and click through this page for helpful tips, links, and information on the multitude of resources and opportunities available at the Storrs campus, allowing you to point your student in the right direction for anything they may encounter.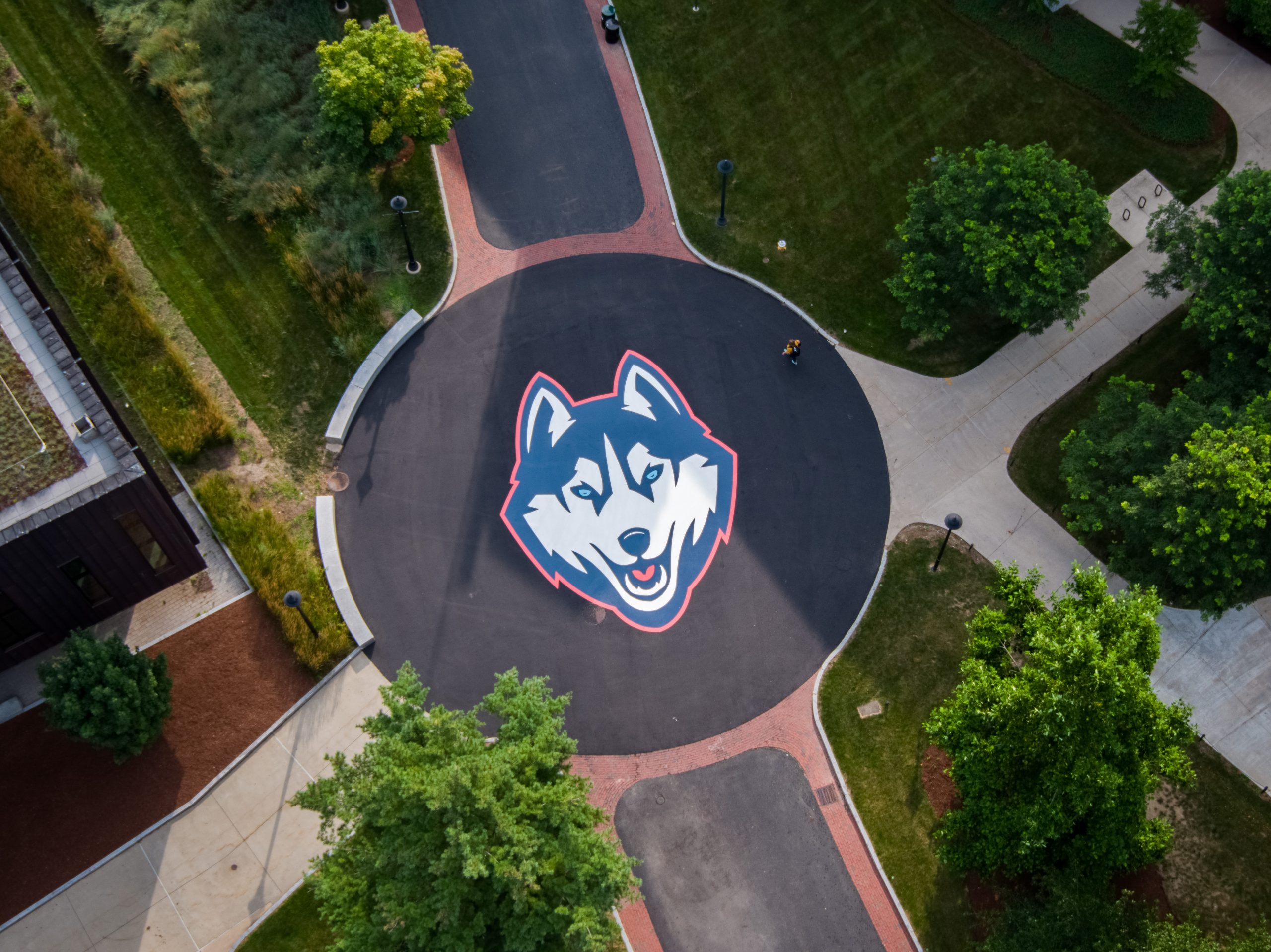 This orientation program is tailored to meet the needs of the Storrs Campus. Please visit orientation.uconn.edu for other campus orientation programs
Push What's Possible
At UConn, students explore what interests them, grow with that knowledge, and find the path on which they'll be most successful.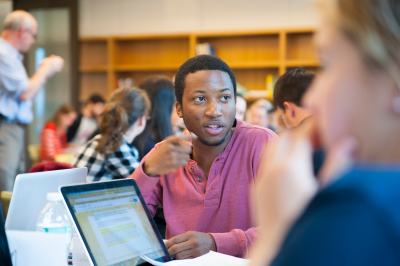 Academics
UConn has 10 schools and colleges offering undergraduate degrees in 115+ majors, class sizes ranging from 19-400 students, and support services for all kinds of academic needs. It all comes together to create one unique experience for your student.
Minimum 120 credits required to graduate
4 "gen ed" content areas: Arts & Humanities, Social Sciences, Science and Technology, Diversity and Multiculturalism
5 competencies to demonstrate: Information Literacy, Quantitative, Second Language, Writing, Environmental Literacy
Classes
Classes
Students will experience all kinds of courses, from small seminars with 19-30 students to 75- to 400-person lectures that have intimate discussion sections or labs enabling hands-on learning. Some courses help fulfill requirements needed to demonstrate five general education competencies: Information Literacy, Quantitative, Second Language, Writing, Environmental Literacy.
Class Registration and Advisors
Students must meet with their academic advisor before registering for the next semester's classes. Advisors will help students stay on track with their program's particular graduation requirements. First-year students and sophomores are assigned to a particular advisor or to a central office of academic advising in a school or college. Juniors and seniors are advised by faculty members in the department of their major. The advisor helps students develop a program of courses for registration and is also available throughout the year to formulate a plan of study leading to a degree.
Although the advisor is responsible for providing direction to students in making appropriate academic decisions, it is the responsibility of the students to become familiar with the academic regulations and degree requirements of the University, as well as special requirements of their major. Most students have a permanent advisor by their fourth semester and some even earlier. The University expects students, not parents, to contact academic advisors.
Students register at an assigned time using the Student Administration System, also called "PeopleSoft." Learn more about registration.
Academic Support Services
Academic difficulties can occur for any student. The key to success is taking advantage of the myriad of support resources available at the University.
In addition to more formal programs and centers, all professors are required to hold regular office hours for students to drop in for help. Encourage your students to visit their professor's office hours for extra assistance and face time. Plus, many large lecture courses have teaching assistants, or TAs. The TA leads any smaller class section meetings and may also hold drop-in office hours.
Learn more about other academic support resources:
First Year Experience
The University's First Year Experience Program helps new students be "successful from the start." Over 80% of incoming UConn students take advantage of these one-credit classes that bring 15-19 first-year students together once a week to explore a particular topic and get acclimated to UConn life.
The University offers three types of FYE courses:
UNIV 1800: University Learning Skills courses — Taught by a team of faculty, staff, or undergraduate student mentors, these help set up students for undergraduate success, aiming to help students discover and connect to UConn, develop their definition of academic success, exhibit personal growth and development, and cultivate their curiosity.
UNIV 1810: Learning Communities Seminars — Open only to students participating in related Living-Learning Communities, where students live together in a residence hall based on a common interest, or Learning Communities, where students don't live together but participate in common courses and experiences based on a common interest or major.
UNIV 1820: First Year Seminars — Led by an expert in a field of intellectual interest, students engage in guided research or reading, discussion, and writing on topics of professional interest to the instructor. Students actively engage in the academic life of the university and develop independent learning skills.
Learn more at fye.uconn.edu.

Our Top Tips: #1
Encourage your student to foster a good rapport with their academic advisor and to continue to seek advice throughout their academic career to ensure they stay on track to fulfill graduation requirements. Mistakes can prove costly and possibly delay their graduation.
Part of the Pack
Being a Husky means living our traditions — Rubbing Jonathan's nose for good luck. Indulging in the One-Ton Sundae. Sledding down Horsebarn Hill. It means coming together to celebrate who we are. And it starts right here on campus.

Our Top Tips: #2
Students who get involved on campus have greater academic success than students who only study. Encourage your student to explore what's available, and don't believe that "there's nothing to do": UConn has more than 700 clubs and organizations!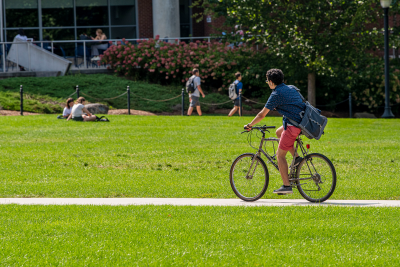 Life on Campus
UConn has among the highest percentage of students living on campus of any public university in the nation, so your student will always have friends around — days, nights, and weekends. Regardless of whether students live on campus or commute, they'll have all the important resources they need to stay safe, fed, and healthy, too. UConn has expert Residential Life staff; exceptional dining services offerings; its own University Safety Division; and medical and mental health services available to all students.
Residential Life
With UConn's Residency Requirement, all First-Year students are required to live on campus their first year. Residence hall life provides each student with the experience of being integrated into campus life with all its cultural, social, academic, and recreational diversity. UConn has over 12,000 students living on campus in over 100 residence halls. Each of the residential areas is unique and offers a variety of programs and activities to residents. Residential Life staff serve as day-to-day student resources and work to develop and foster a community focused on providing a seamless student experience between the classroom and the living environments. They encourage students to get involved in their community and provide input through participation in area councils and various residential programs and committees.
The UConn Residential Life website offers a wealth of information on available housing, the housing application and assignment process, move-in, Learning Communities and special interest housing, and more.
Learn more about:
University Safety
University Safety
The University of Connecticut has a comprehensive and professional set of programs in its Division of University Safety, consisting of the Police Department, Fire Department, Office of Emergency Management, Fire Marshal and Building Inspector's Office, and Environmental Health & Safety.
The overarching philosophy of the entire Division is simple: The safety of the entire University community is their mission. The women and men of the Division of University Safety are dedicated to accomplishing this by working together.
UConn Alert
UConnAlert is the University's official emergency notification and alerting system. In the event of an emergency that poses an immediate threat to one of our campus communities, the UConnAlert system will be activated. Components of the UConnAlert system may also be utilized to notify the UConn community of impacts to business operations, including weather closings and significant class schedule alterations. The UConn Alert website, alert.uconn.edu, is the definitive source of emergency information from the University of Connecticut and will always provide the current operating status for each campus, excluding UConn Health.
Students are automatically enrolled in the system with the information in the Student Administration system. Students should ensure their contact information under "Personal Information" is up to date to receive alerts.
UConnAlert only allows students, staff, faculty and affiliates to register email addresses and cellphone numbers. However, UConnAlert distributes messages to alert.uconn.edu, the University and regional campus homepages, the official UConn Facebook and Twitter pages and the myUCONN mobile application. It is recommended that parents/guardians with a smartphone who wish to receive alerts download the myUCONN app and enable "push notifications." 
Student Health and Wellness
UConn Student Health and Wellness is a health care facility fully accredited by the Accreditation Association of Ambulatory Health Care Facilities. A wide range of services are offered to students, including primary health care, acute care (non-life-threatening), mental health counseling, inpatient care, laboratory, radiology, physical therapy, and a pharmacy. Specialized services and programs include a women's clinic, allergy clinic, athletic medicine, nutritional counseling, health education, a cold self-care center, HIV antibody testing, special health clinics, and substance abuse prevention education.
Services are available to all registered Storrs students who present their UConn ID. There are additional charges for services including lab tests, x-rays, special procedures, annual gynecological exams, certain medical and mental health clinic services, and pharmacy purchases. While insurance coverage is not required in order to receive care at Student Health and Wellness, all full-time students are required by the University to maintain health insurance coverage. Learn more about what Student Health and Wellness offers.
SHaW — Mental Health
Student Health and Wellness' mental health services promotes and fosters the emotional and psychological growth and well-being of all students at UConn by providing a wide range of supportive services. Our staff is committed to providing quality care in a safe, confidential, and non-judgmental atmosphere. SHaW believes in a strengths-focused, biopsychosocial model of care that honors the fundamental dignity of each person.
The Circle of Care model allows students to access a variety of individual and group-based services specific to their needs. When recommending services, clinicians take into account the type of concerns students present with, their personality and preferences, readiness for change, and research on best practices. This personalized approach allows Student Health and Wellness to provide flexible and individualized services to support student mental health and well-being. Learn more about SHaW — Mental Health.
New Student Requirements and Deadlines
For the most up-to-date information on health-related requirements, including forms, mandatory trainings, and vaccine information, visit the Student Health and Wellness New Students and Families page.
Dining Services
UConn's Department of Dining Services is one of the largest self-operated food service programs in the country, serving more than 185,000 meals per week in eight residential dining units. The award-winning program also offers excellent food and service throughout campus in five cafes (including one that is plant-based), the Union Street Market Food Court, three eateries, an ice cream shop, a food truck, an ice cream truck, and two bakeries, one of which is strictly gluten-free. Dining Services also runs a convenience store, student farm, catering division, test kitchen, commissary, and central production kitchen.
Dining Services strives to be sensitive to the varied needs of students with special dietary requirements such as vegetarian, vegan, gluten-free, nut-free, Kosher, and Halal. As the sole provider of food service on our campus, Dining Services has the obligation, responsibility, and honor of serving healthy, sustainable and delicious food to our student body.
Learn more about:
Parking and Transportation
Parking
UConn's walkable campus has several options for parking for students and guests. Visitors may utilize the North and South parking garages, which are open 24/7 during the academic year. Between 5 p.m. and 7 a.m. Monday through Friday and on weekends, guests may also park in any commuter student lot.
Resident students qualify for a parking permit after earning a minimum of 54 credits. There is no credit requirement for commuter students.
View parking maps and find more information at park.uconn.edu.
Transportation Services
UConn Transportation Services runs an extensive shuttle bus service through campus. Learn more about bus routes and schedules and view the live bus tracker at transpo.uconn.edu.
For off-campus travel, students who have paid the University's transit free are eligible for a U-Pass, which allows them free travel on many bus and train routes in Connecticut, including CT Transit and WRTD.  Students can check their student fee bill to see if they've paid the transit fee. U-Passes are available to all other UConn students for a nominal fee. Visit upass.uconn.edu for more information and registration.
Several other regional bus/transit services connect UConn with destinations near and far; learn more on the UConn Transportation Regional Transit page.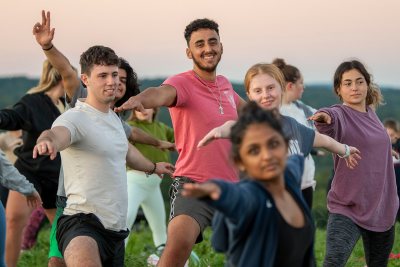 Involvement
From University-sponsored activities to clubs and organizations to athletics, recreation, arts and entertainment, and more, UConn's Storrs campus is a vibrant place to be! Opportunities for involvement abound, and the most common piece of advice given from current to incoming students is to try whatever strikes their fancy — they just might find a new passion.

Our Top Tips: #3
Give students living on campus reminders of home with "thinking of you" mail and care packages, or send them back from a visit with a home-cooked meal for them to share with their friends.

Our Top Tips: #4
Have important conversations throughout the summer before your student starts their first semester, being sure to discuss the importance of financial management, as well as the topic of underage drinking and its implications.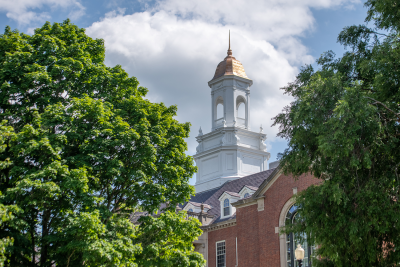 Financial Matters
An investment in higher education is an investment in what matters — your student and their future.  Choosing the University of Connecticut is a smart step toward success: we pride ourselves on being not only among the premier public research universities, but also a best value among public colleges. The Office of Student Financial Aid Services is a helpful resource regarding all aspects of financial aid, scholarships, and student employment/work-study. The Bursar's Office handles payments.
Learn more:
Relentless Passion
Huskymania is a real and constant force around campus. When you have 21 Division I varsity teams and 23 national championships, it comes with the territory.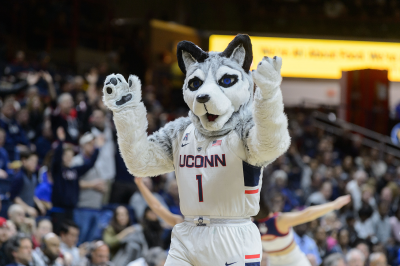 Athletics
Excessive enthusiasm is an understatement. Our Huskies are known for winning championships, and the excitement carries over into ubiquitous school spirit. Our student-athletes are winners, and so are our fans.
UConn students can attend any UConn regular season home game for free. For men's and women's basketball games, students claim tickets through a student ticket portal. For ticketed events, students swipe their Student ID to gain entry on a first-come, first-served basis, and several sports are open to the public with no ticket or ID required.
Ticketed Sports: Football, Men's and Women's Soccer, Men's and Women's Basketball, Men's Ice Hockey, Baseball, Softball, and Lacrosse
Non-Ticketed Sports: Field Hockey, Women's Ice Hockey, Swimming & Diving, Tennis, Track & Field, and Volleyball
Learn more about our teams, athletes, venues, ticketing policy and more at uconnhuskies.com.
UConn Husky
(UConn Fight Song)
U Conn Husky, symbol of might to the foe.
Fight, fight Connecticut, it's victr'y, Let's go
Connecticut U Conn Husky, victr'y again for the White and Blue
So go, go, go Connecticut, Connecticut U. Fight!
C-O-N-N-E-C-T-I C-U-T. Connecticut,
Connecticut Husky,
Connecticut Husky, Connecticut C-O-N-N-U. Fight! (repeat)
Advice from Current Students
We asked current students, "If you could give one piece of advice to parents and guardians about their college student, what would you tell them?"
Here are their answers:
"While it is extremely hard to let your child go, this is when you really get to see them spread their wings, take flight, and see all your hard work as a parent pay off. This is where you will witness them gain innumerable amounts of maturity, autonomy, and independence. It is really where adulthood begins for them."
"Have faith that you raised an amazing kid and don't be afraid to give your student the space they need to find themselves. But also let them know you will always be there for them if they ask."
"The average college student changes their major multiple times. It is okay for them to not know what they want until they try new things. Accept their varied interests in courses and clubs to allow them to find out what they want and who they are. Let them be challenged and learn from their mistakes, it will only help them grow!"
"Be excited about your student's new experiences and endeavors such as studying abroad or joining different clubs, even if they're daunting at first! Doubt goes a long way to deter a student from getting involved, so showing utmost support is what we definitely want in order for them to prosper here at UConn!"
"People change so much in college. Let your student explore new things and develop new interests. They become so much more interesting to talk to when that happens!"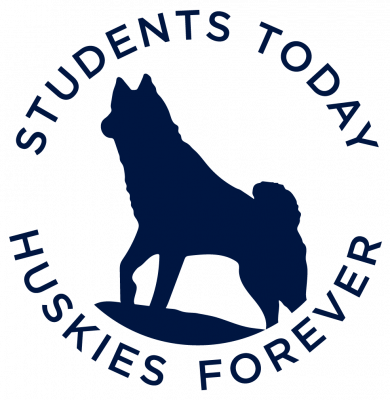 We're Inspired Together
We don't just "go to UConn." Being a Husky means being a part of UConn Nation, embracing and carrying on the traditions and special events that make us who we are.
Learn more about: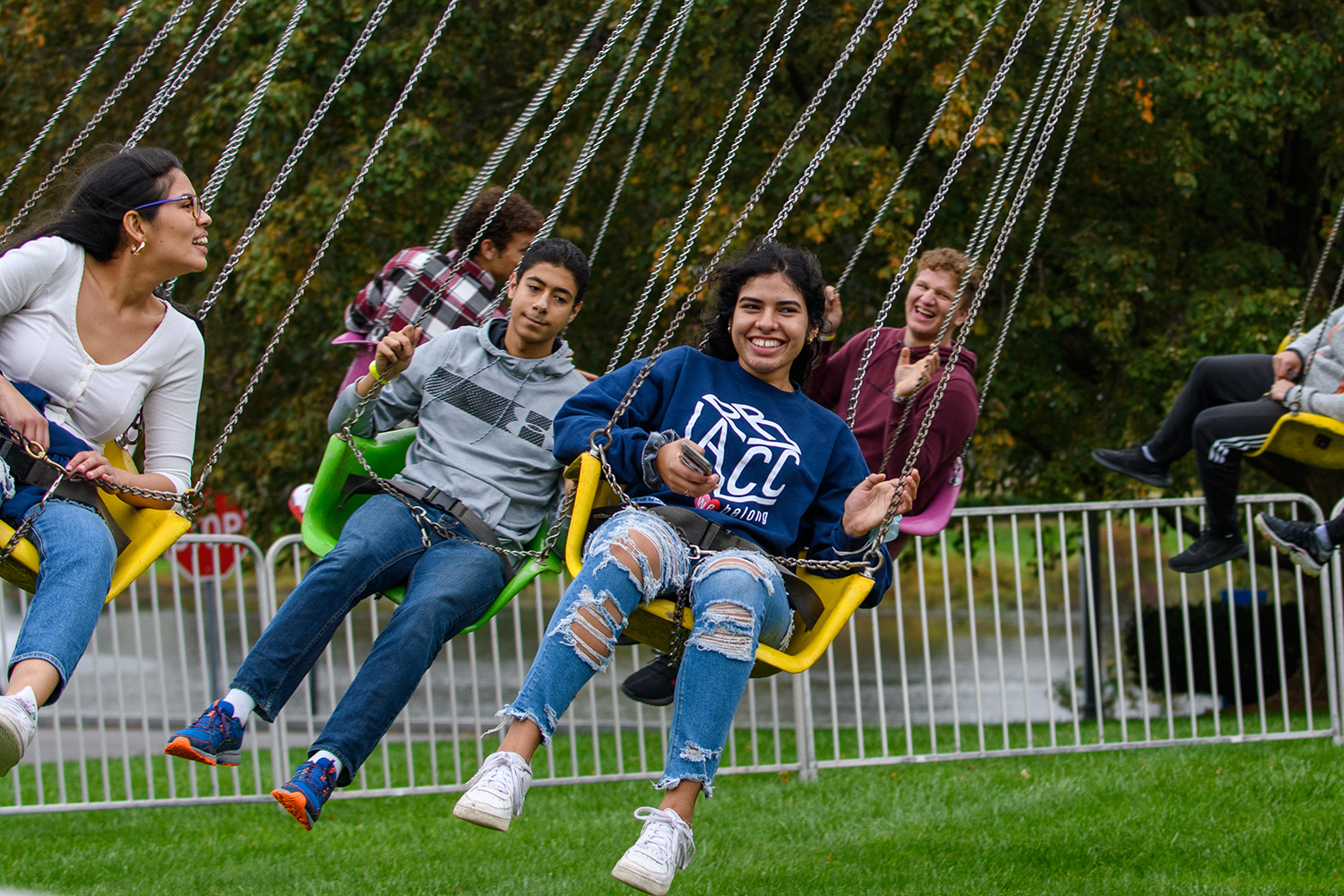 #UConnBucketList
The Student Alumni Association has a list of 81 things every Storrs student should do before graduation. Some favorite bucket list items include:
Rub the nose of the Husky statue for good luck, and take a picture with it in your cap and gown at graduation.
Sled, picnic, or relax with Sunset Yoga at Horsebarn Hill.
Participate in the HuskyThon 24-hour charity dance marathon.
Take a photo with the canine Jonathan (not the statue).
Sample the One-Ton Sundae during Winter Weekend and the Dairy Bar's limited-time "Senior Scoop."
Go to a Men's or Women's Basketball game and sing the Fight Song.
 Find your favorite study spot on campus.
Take your picture on the UConn gateway sign.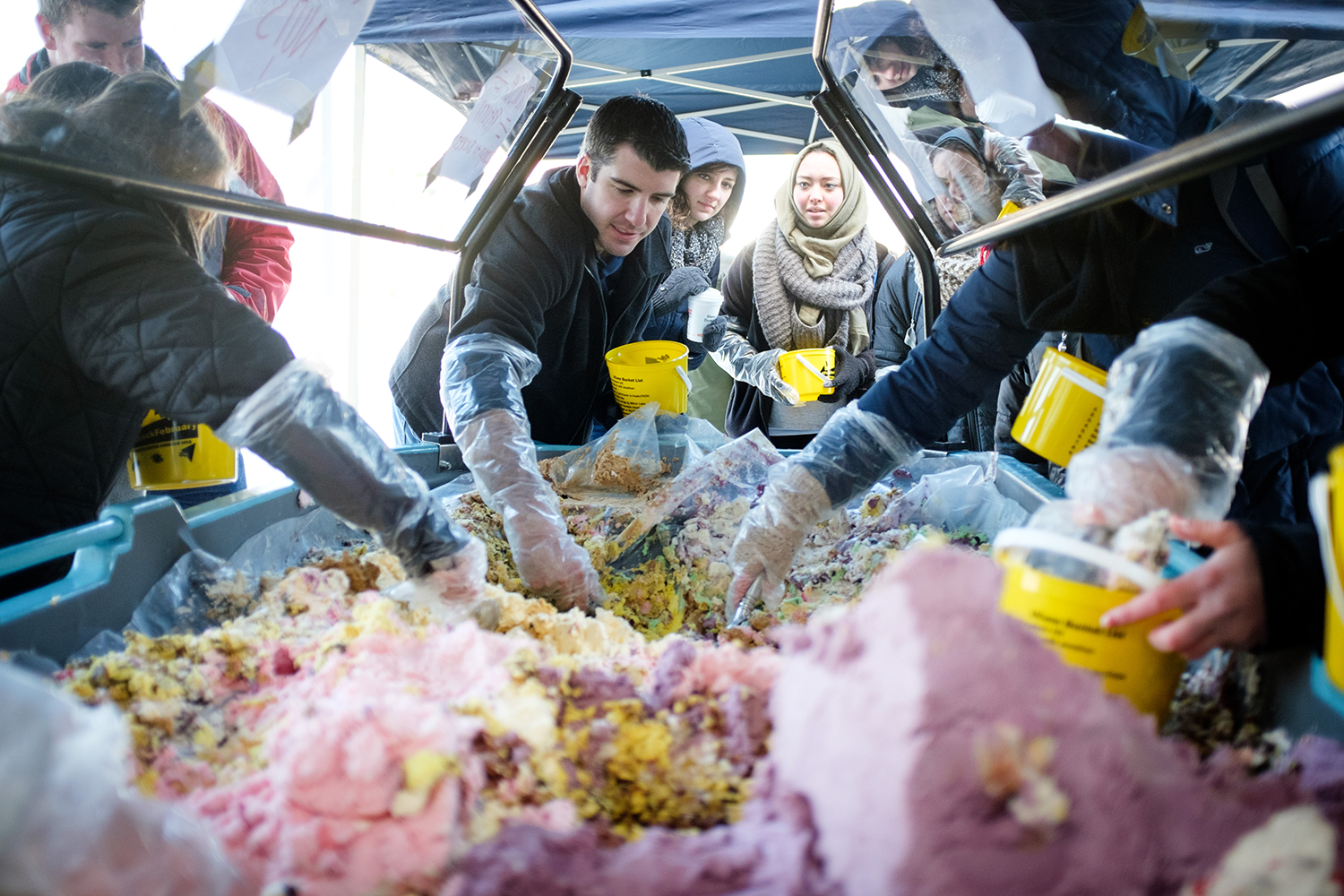 To Dos
In addition to the tips above, here are a few other key things to keep in mind as you and your student embark on this first year:
If possible, plan to visit campus or attend a UConn athletics event with your student. Take your student and their friends for a meal or an outing. But never show up unannounced!
If you are from another state, make sure your health insurance carrier will cover your student in Connecticut.
Mark important dates and deadlines on your calendar. Find the academic calendars for the next few years at registrar.uconn.edu.
Encourage your student to develop a network of peers, administrators, faculty, and staff they can count on for advice and guidance.
Make sure your student updates any address changes in the Student Administration System.
If your student begins to have academic trouble, refer them to the Academic Achievement Center to get back on track.
It might be hard not to hear from your student during their first days at UConn — but keep in mind this means they are likely keeping busy, having fun, and making new friends!
We hope you and your student learned a lot from your Orientation programs, and have received a wealth of information, resources, and helpful contacts to guide you through this exciting time. Welcome, and Go Huskies!